A Firm Foundation
Red Bay Constructors knows concrete. And we have decades of experience to prove it. Our commercial concrete services are second to none. We pour all types of concrete slabs and cast-in-place walls, including slabs-on-grade, elevated slabs and super flat slabs achieving designated FF/FL numbers. Because quality is of the highest priority, we perform our own slump tests and cut control joints with soft-cut, EARLY-ENTRY saws to eliminate cracking.
A foundation is perhaps the most important aspect of a building. A firm foundation ensures a building's strength, safety, durability and longevity for generations to come. Our custom-engineered plans are designed around site soil conditions and projected load to ensure a strong foundation for every type of building.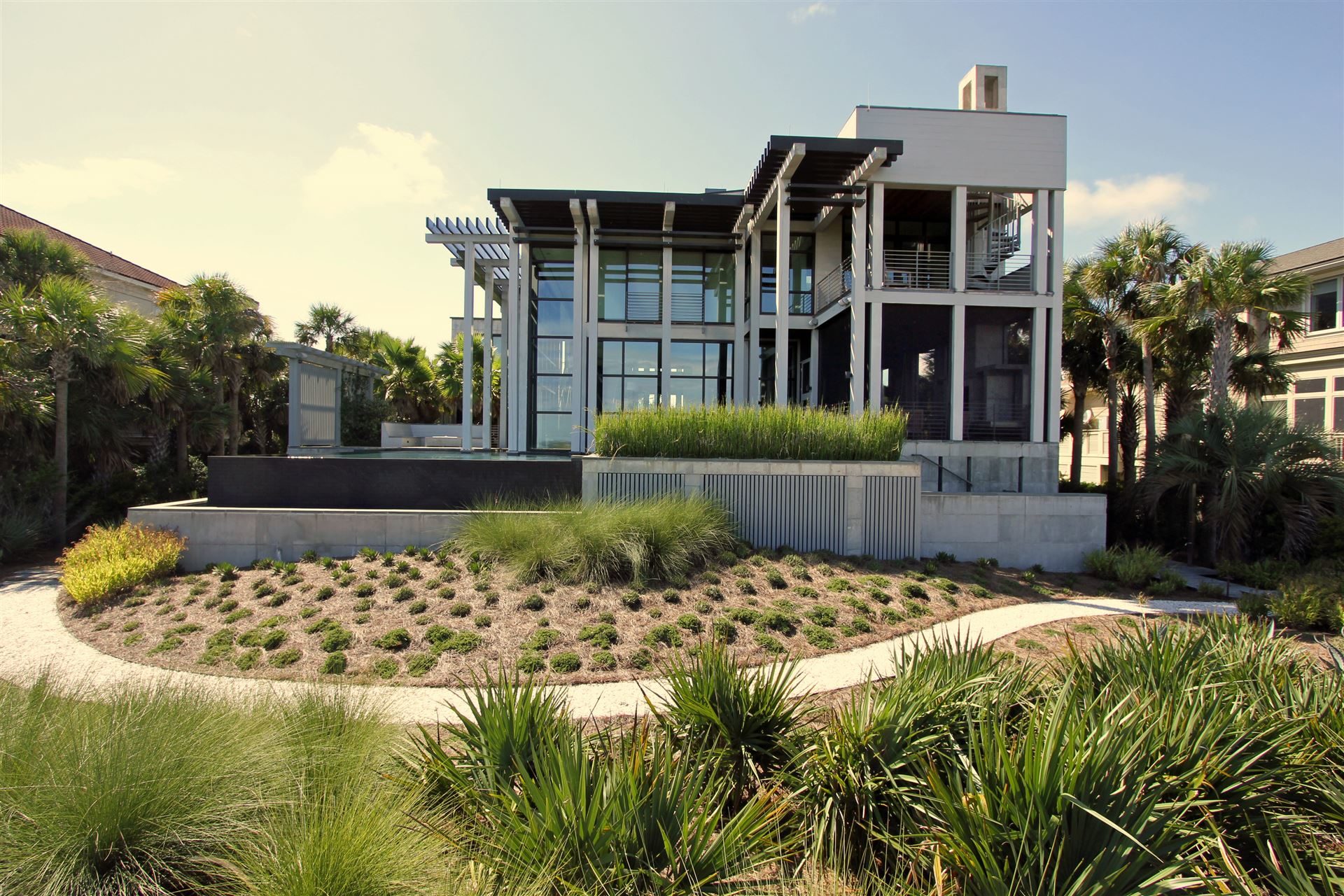 Cast-In-Place
Cast-in-place or "sitecast" is concrete that is poured and cured on site in the finished position. Our team is experienced in placing formwork, reinforcement and pouring concrete for a wide range of commercial and residential applications.
Red Bay has become the Lowcountry's go-to for cast-in-place concrete. From complex commercial projects to luxury custom residential homes, our skills are second to none.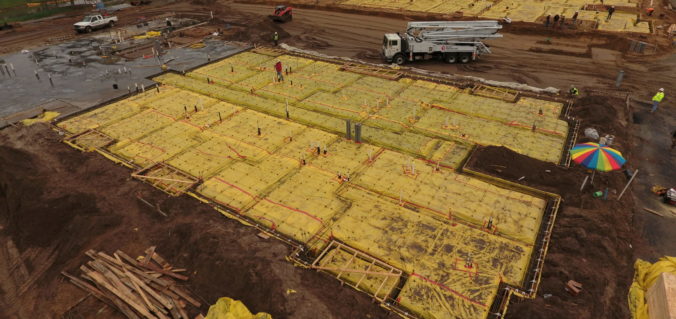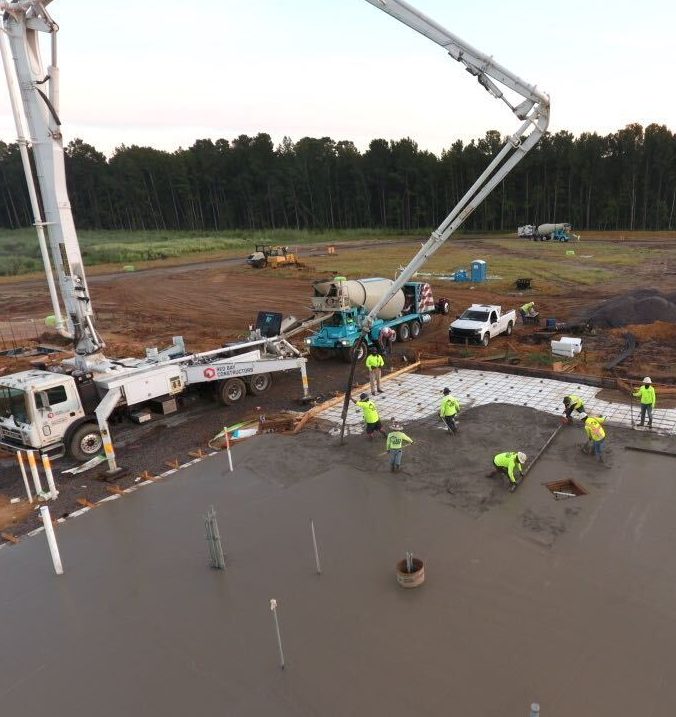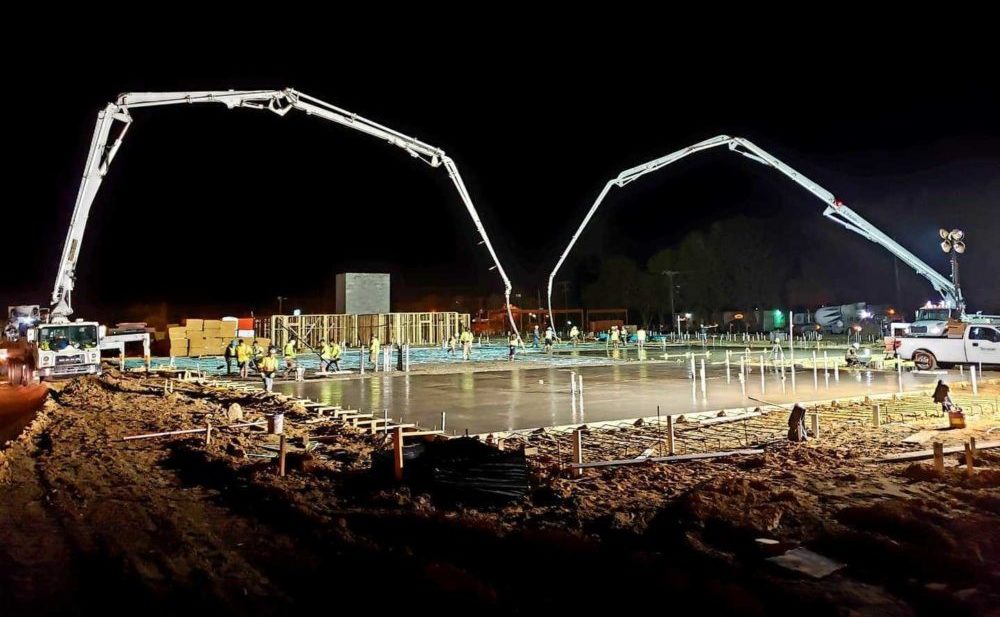 Foundations / Slab-on-Grade / Slab-on-Deck
Red Bay provides solid foundations for all types of projects by performing thorough research and strategic planning before beginning a project. Our certified concrete technicians are trained and experienced in soil evaluation and performing geotechnical penetrometer tests to determine the load bearing capacity of the soil on each project site. This pre-evaluation allows us to make educated decisions about when (and when not) to employ a geotechnical engineer.
We work closely with the surveyor to determine the minimal amount of hubs needed to safely accomplish the task. From there we ensure the appropriate point and radii needed to produce a foundation that's square, level and at the required elevation. This arduous process is methodically reviewed time and time again to guarantee compliance with setbacks, neighboring property lines and flood zone requirements.
We believe in performing thorough concrete testing, ensuring that temperature requirements are met, batch times not exceeded and that slumps meet your specific project design criteria. Rest assured that the most vital part of your structure and the physical and chemical engineering behind it will be managed with exacting detail by trained concrete professionals.
While our primary goal is to enact the highest quality standards for your foundation, we also know that the bottom line is an ever-present factor and therefore, we continually work to save valuable time and money. All soil and concrete testing is performed by Red Bay team members and we mechanically bend all rebar ourselves. We also request our own inspections and are licensed to pull our own permits.
Our efforts result in the strongest foundation ready to support your vision from the ground up.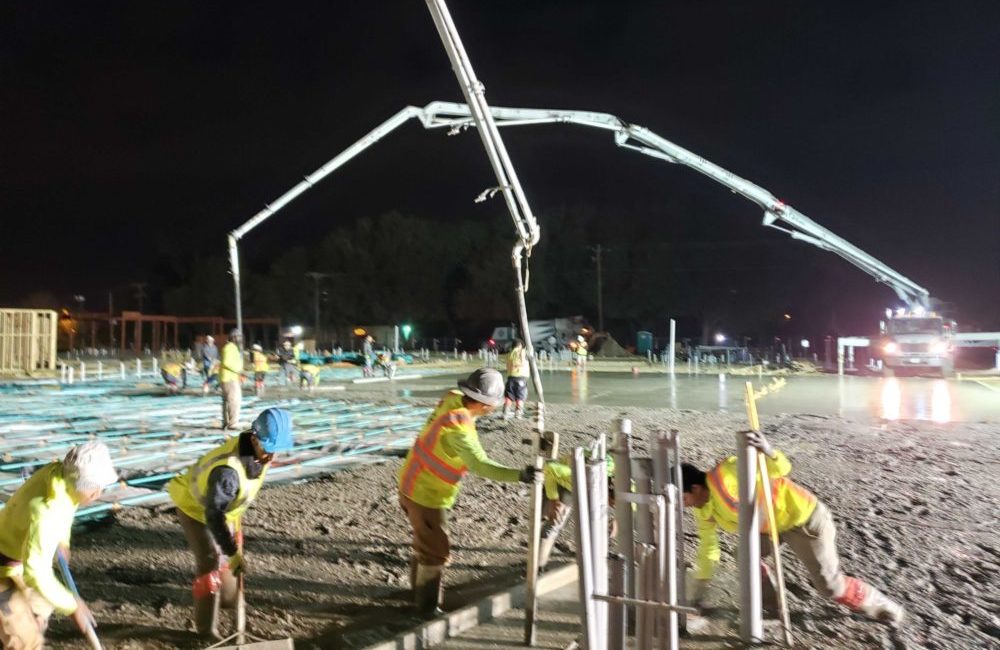 Post-Tensioned Slabs
Post-tensioned concrete slabs combine traditional concrete reinforcement with the addition of high-strength steel tendons, producing a significantly stronger foundation for less time and money. Post-tension slabs are an often overlooked foundation solution, but Red Bay is extremely experienced with this VE option. We have concrete installers certified by the Post Tension Institute who can expertly place and tension your foundation resulting in improved durability and longevity.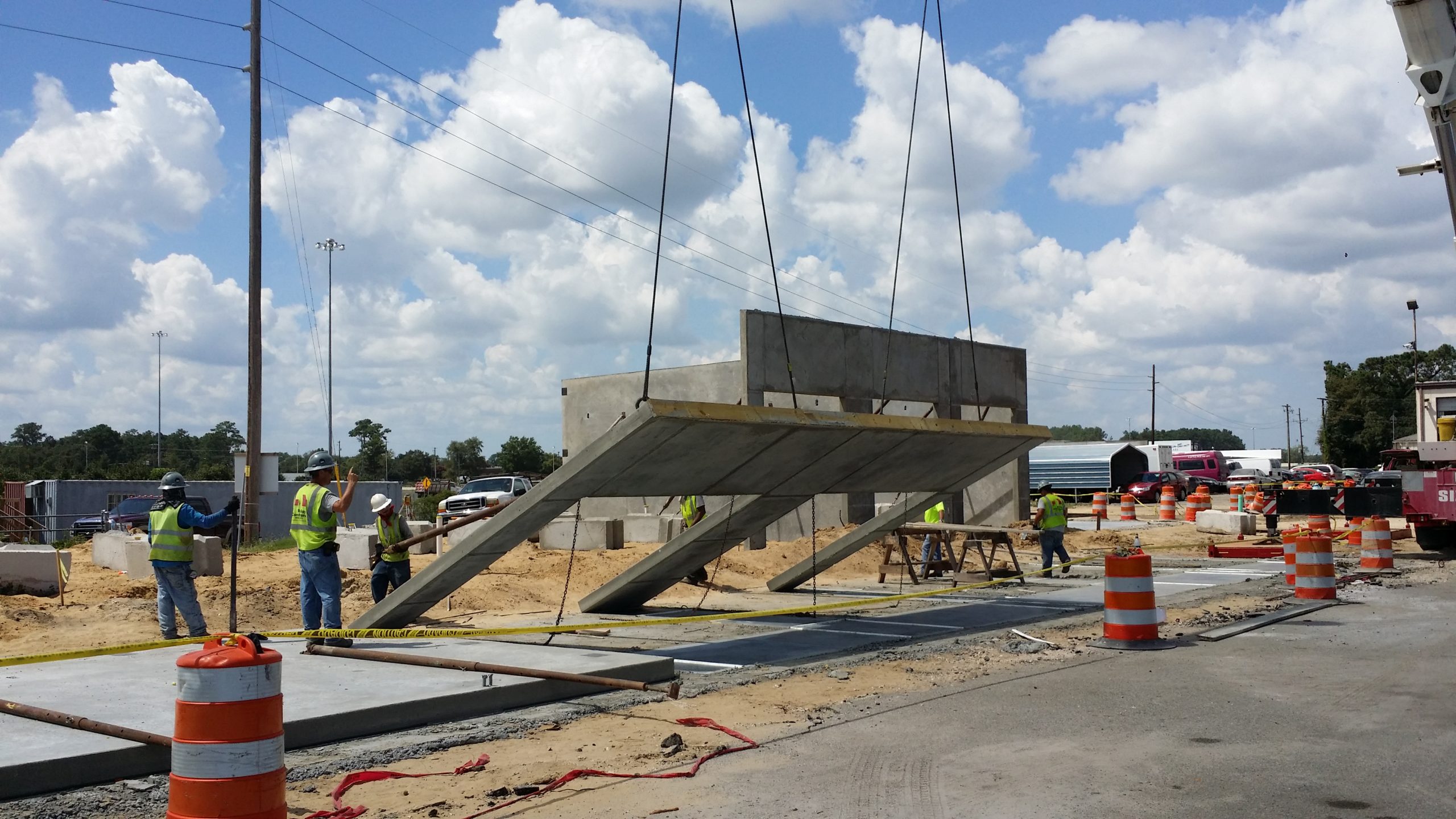 Tilt Up Panels
Tilt up construction provides the efficiency and precision of designing and building on site, with the structural integrity and durability of reinforced concrete. Red Bay has worked on tilt projects from automobile dealerships to manufacturing facilities. Red Bay has significant experience with tilt construction projects. Tilt construction is becoming increasingly popular, because it can often result in significant cost savings for the owner.